Disposable Anti-Slip Absorbent Floor Mats
Help to keep floors clean, dry and slip-free in operating theatres and laboratories. The mats can be used on already wet areas.
Available in 84 x 102cm size
5L per sq m absorbency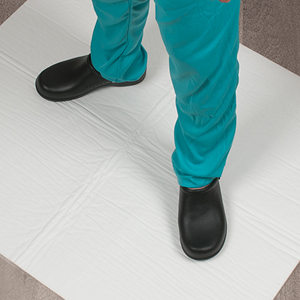 Bench-Safe

TM

- The protective liner for your laboratory needs
A dual purpose, white polyethylene coated material suitable for saturation with disinfectant to protect benches where pathogens may be present combining an absorbent layer for quick absorption of spills.
Barrier protection for hard surfaces, use as a lining for chemical cabinets, laboratory bench drawers and laboratory hoods. Keep surfaces free from spills and contamination when used with the appropriate disinfectants.

After use, the sheet can be incinerated or disposed of according to local regulations. BenchsafeTM complies with OSHA Regulation 29CFR 1910.1030 for Occupational Exposure to Blood borne Pathogens.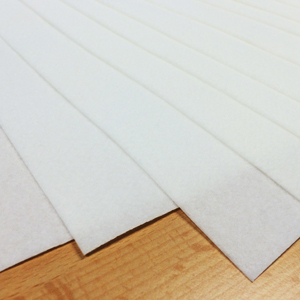 Tray Liners
For theatres and clinics for use when autoclaving, reduces damage and condensation.
The tray liners cover theatre trays and baskets to assist in the spread of condensation during autoclaving, thus ensuring dry packs.
Used under trays to protect wraps from sharp corners/feet on trays and baskets whilst also providing rapid absorption of condensate during processing, reducing the incidence of damaged or wet packs.
The tray liner is a robust heavy duty material with the ability to absorb condensation. This product can be manufactured to suit your requirements, sizes to suit.